Telecom Remote Energy System
Designed to meet the needs and challenges of remote off-grid telecom sites, Apollo Solar telecom solutions offer:
Reliable Electronics
Lower OPEX
Real Time Monitoring
The Apollo Solar Remote Telecom System is based on the field-proven T80HV TurboCharger.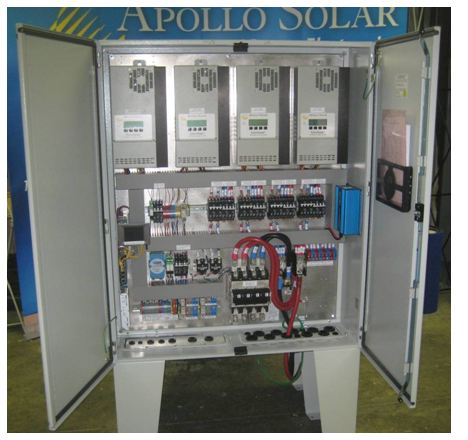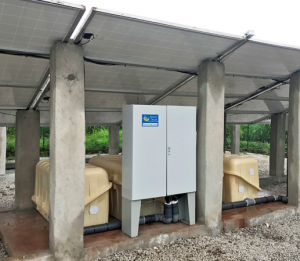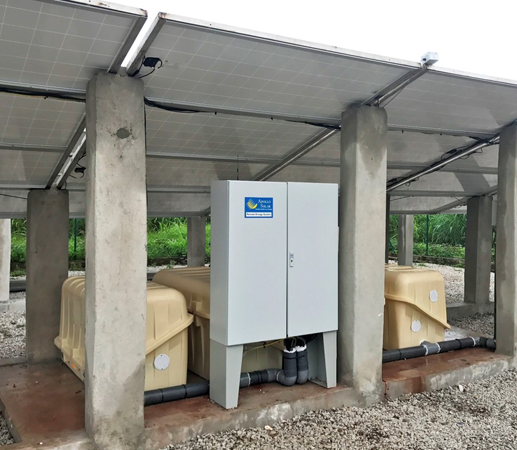 The Apollo Solar Hybrid PV/DG system optimizes the use of solar and diesel for maximum reliability and cost-efficiency. Learn more.
The Apollo Solar Telecom Rectifiers feature Smart Diesel Generator Control and turnkey energy source selection. Learn more.

The Apollo Solar mini-cabinets provide all the electronics needed for smaller systems. Shown on the right: a mini-cabinet for a 500 watt system.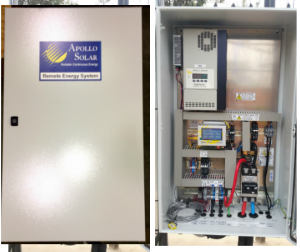 Field upgrades allow you to increase reliability and security in existing telecom installations via:
Adding T80HV Charge Controllers
Adding Battery Breakers
Adding Cabinets