Off-Grid Power Products
Our off-grid products, designed for pure-solar or hybrid energy systems, increase reliability and reduce off-grid power costs. Add charge controllers and inverters to your system or let us configure a complete system with circuit breakers and connectors into a Pre-wired Panel or Pre-wired Cabinet.
High-Voltage Charge Controllers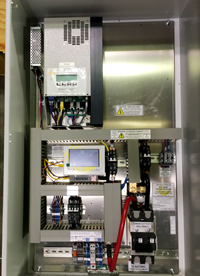 Get improved battery life and 98-99% efficiency with Apollo Solar's TurboChargerTM Charge Controllers designed for high voltage PV modules.
True Sine Wave Inverter Chargers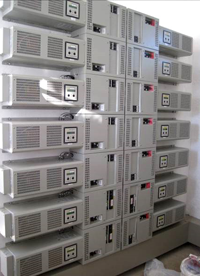 For residential and commercial off-grid installations, the TrueSineWave Inverter fulfills the needs of distributors, installers and end users.
Pre-Wired Panels & Cabinets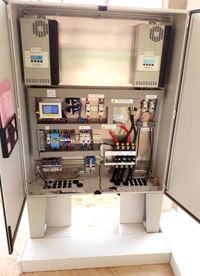 Pre-wired panels and cabinets are custom-designed to meet your specs and save installer time. Thoroughly factory tested for error-proof installation.