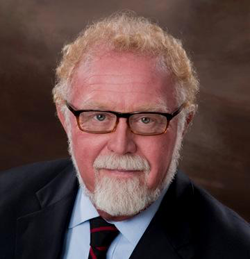 Greetings,

Since 1971, the owner, engineers, designers and technicians at Electronic Design Lab have been creating and building new products for companies in the industrial and aerospace sectors.  Specializing in microprocessor control, power electronics for motor drives and power supplies, we developed techniques for optimizing reliability.  That reliability and adherence to market-driven specifications is the cornerstone of the engineering that we now bring to the residential and commercial renewable-energy markets.
Apollo Solar, founded in 2002 by the owner and staff at Electronic Design Lab, extends the EDL mission by designing and manufacturing the industrial-grade electronics now demanded by the rapidly growing need for sustainable and reliable energy resources.  From our experience building the products exactly as our industrial clients specified, we naturally listen carefully to the users, installers and distributors in the solar-energy market when they tell us what they want.  The expanding Apollo Solar product line is the direct result of providing the marketplace with the products it demands.
The solar and wind markets today have expectations for problem-free electronic equipment that is easy to install, optimizes power production, and offers advanced communication features.  Apollo Solar is dedicated to meeting those expectations with the highest quality products on the market.
~ John Pfeifer, CEO

John Pfeifer, CEO of Apollo Solar at an event (to be added) with Connecticut Senator Chris Murphy.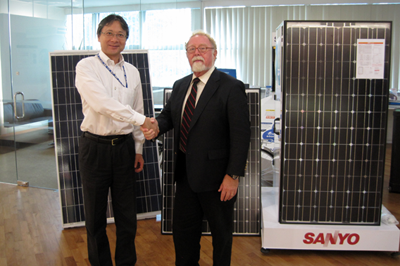 A visit with Sanyo. More details to be provided.