Improved Reliability and Cost for Off-Grid Power
Apollo Solar manufacturers all the electronic components required for Pure Solar and Hybrid Solar energy systems with alternative input from the Utility Grid or a Generator.  Our T80 and T80HV MPPT type solar charge controllers have earned a reputation for great reliability, even in challenging environments.  Our True Sine Wave Inverter / Chargers can be used in any country, no matter what AC voltage is required.  We also offer complete systems with Charge Controllers, Inverters and the required Circuit Breakers and Connectors integrated into a factory built "Pre-Wired Panel" or a "Pre-Wired Cabinet".
Charge Controllers – Apollo's T80HV Charge Controller provides improved battery life and 98-99% efficiency.
Inverters – Our TSW True Sine Wave Inverters are used in residential and commercial installations.
Pre-Wired Panels – Our pre-wired panels and cabinets, customized to your needs and factory-tested, save installation time and eliminate errors.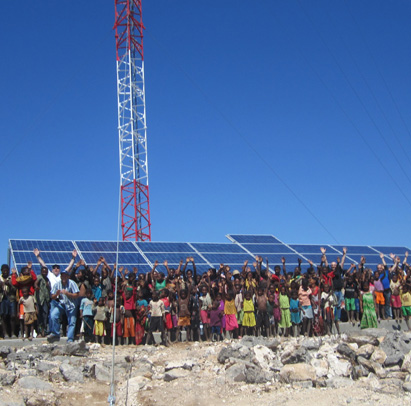 Off-Grid Applications
Apollo Solar products are an integral element of off-grid power installations in a variety of applications across the globe.